HAND-ADDRESSED INVITATIONS
HAND-ADDRESSED INVITATIONS
We believe in the power of positive interruption. A hand-addressed, personalized invitation, written by a real person, has the unique human touch and feel that instills curiosity, excitement, and generates much higher-than-average open rates. In a stack of everyday mail, they won't just open your invitation – they'll open yours first.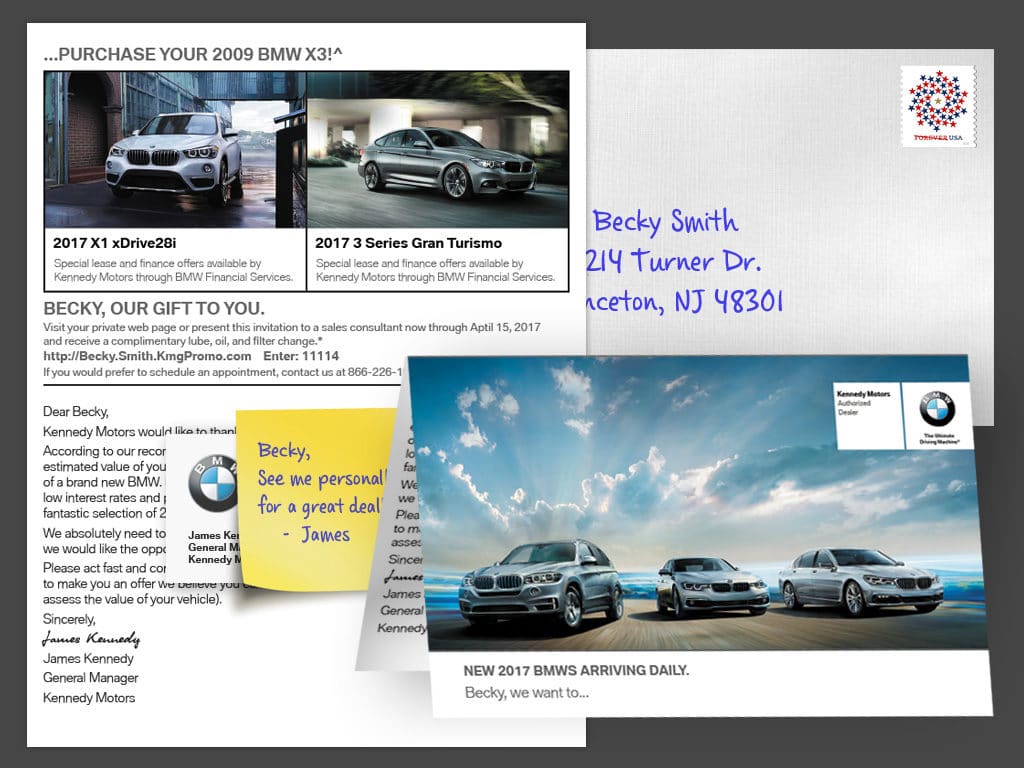 Key Benefits of our Personalized Power Invitation Program:
Customize your message based on current vehicle, purchasing history, and more customer insights

Target pure, in-the-market customers from your database

Target same-brand and conquest vehicle owners in your area who are most likely to be in the market for a new vehicle

Higher-than-average open rates from pure, in-the-market customers

Track open and response rates of every email, pURL visit, and lead submission, so you know exactly how many leads are being generated by the campaign.

Generate sales and service leads with each proprietary program we offer

Receive a detailed ROI report that provides the total vehicle sales and service visits generated by the campaign.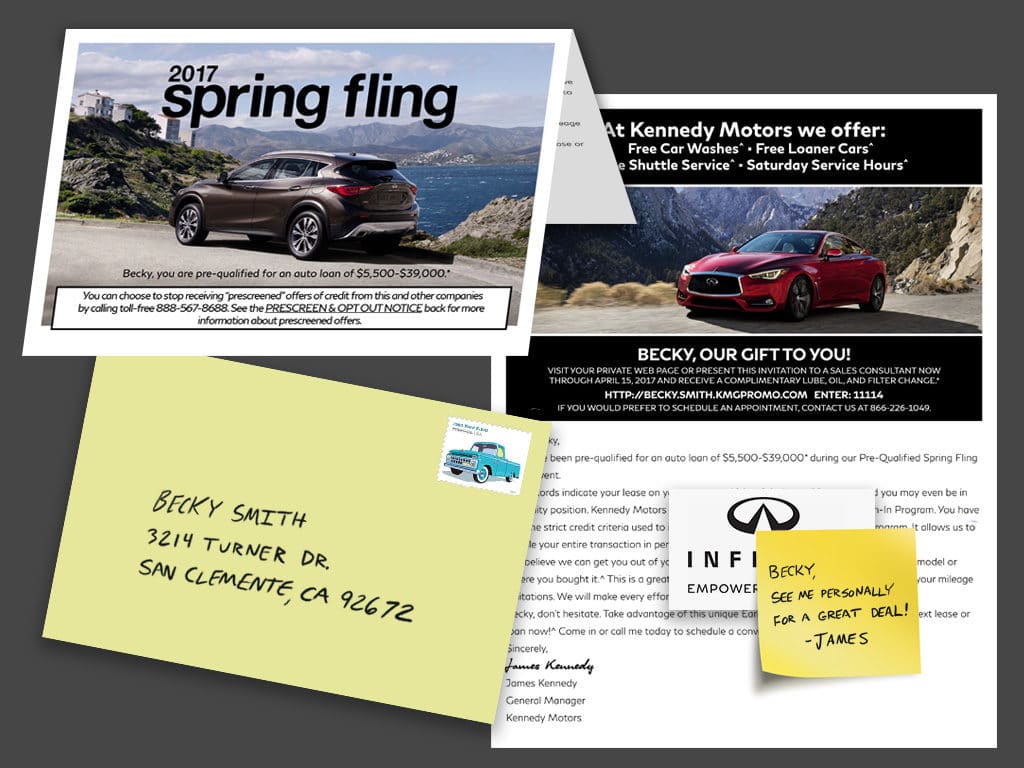 Our turnkey program includes:
Powerful, copyrighted, clear-cut copy to generate response and traffic

Hand-addressed envelope by a REAL PERSON

Handwritten post-it note with the recipient's first name and a personal message

pURL (personalized website) for every customer

Personalized email blast to your database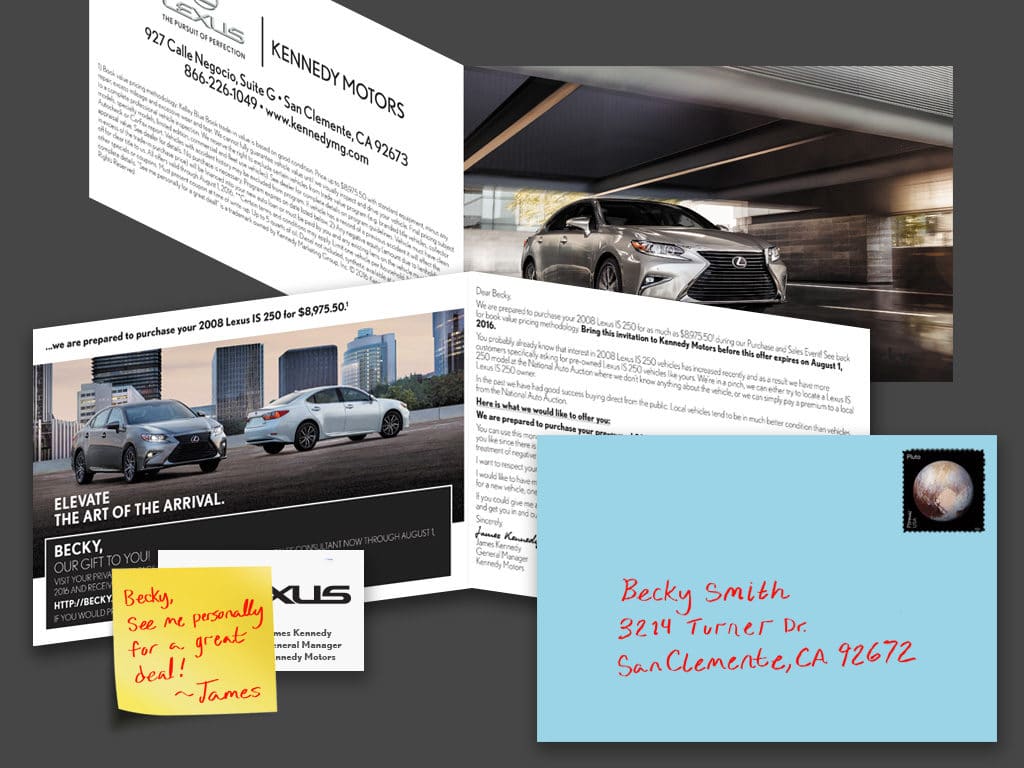 Laser-Focused Marketing that Generates Qualified Leads
When you combine our hand-addressed mail presentation, targeted data lists, and conceptualized art design, it's no surprise our programs generate a higher open and response rate than any regular direct mail on the market. By ensuring every customer we target is already in the market for a vehicle, we make sure your marketing dollars are going to the right place.
Turnkey Campaigns For Every Occasion
Looking to increase new car sales? Give your service department a boost? Promote a special sales event? Whatever your goal, we'll help you achieve it.
Car Doctor Service Clinic

Early Lease Termination/Exchange
READY TO LEARN MORE? LET US KNOW.
We'll get back to you within 24 hours with more information.