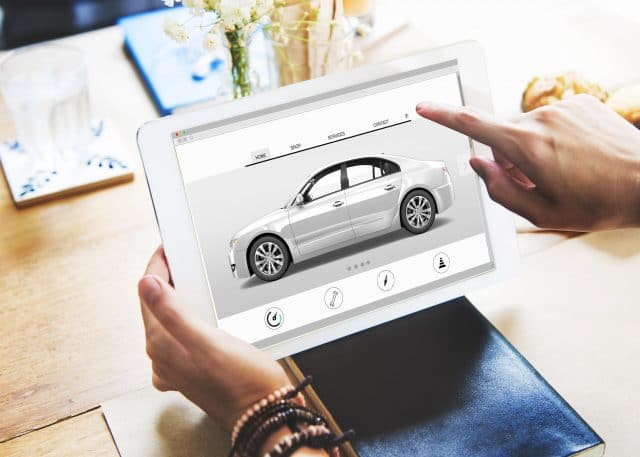 Not all websites are created equal. Your website is a direct reflection of the experience you offer customers in your dealership. Is your site crowded, spammy, and hard to navigate? Or is it fast, clear, and to-the-point?
The purpose of this blog is to share some insights that will improve your digital brand image and convert more online customers. Here are seven things customers (like myself) think about when they visit your website.
1. Can I find you on Google?
It should go without saying that your dealership should be on the first page when I search for you on Google. If you aren't, then the chances of me visiting your site decrease significantly. Tip: Search Engine Marketing (SEM) should take up a big chunk of your budget. The average consumer spends 17 hours doing car research online before making a purchase, so you want to make sure you're nice and visible.
2. How's your website design?
There's no reason for your dealership website to look like it was designed in the early 2000s. A neglected website will likely deter a lot of people from coming to you. First impressions are important! Tip: If you don't have an internet director, you might consider hiring one. Don't leave it up to your admin assistant or summer intern to design a high-quality website. It's worth investing some money into.
3. What are your special offers?
One of the first things I'll look for is your current sales and specials, which should be featured prominently on your site. Tip: Include a tab on your menu for "Current Offers", or add sliders on your homepage to showcase the best deals on new vehicles. Your site doesn't need to scream "Buy now!" to get the point across.
4. Can I avoid chat tools?
Chat tools are pretty common on dealership websites, but they can seem pretty invasive when they pop up constantly. If I have a legitimate question, I'd much rather call you directly than chat with a bot. Tip: Make sure your contact information is easy to find on your site. Customers can call you directly if they have questions. Your salespeople will be equipped to answer complex questions much better than a bot ever could.
5. Can I calculate my trade-in value?
Before making any decisions, I want to know how much my current car is worth. Being able to get my trade-in value from your site gives me time to build my budget, and I'll feel more prepared when I visit your dealership. Tip: Compare a few Trade Evaluation tools on the market to see what fits your goals and your budget. The return is worth it- many dealers see a 1-2% increase in conversion rate when they add an online trade appraisal tool.
6. How do I navigate your inventory?
Does your inventory page include a robust search feature? By the time I'm looking at your inventory, I know exactly what I want, down to the color, trim, interior and exterior features. I want to make sure you have what I'm looking for. Tip: Provide lots of options to refine search results on your inventory. The more specific we can get in our search, the easier it is to find our perfect car on your lot.
7. How do I make an appointment when I'm ready?
It's no secret that most of us dread talking to car salespeople in person. We prefer to do almost everything online, including scheduling the appointment when we're ready to come in. Tip: Provide an appointment scheduler on your website. It gives customers a stress-free way to book an appointment, and also logs all their contact info for your records.
Make it a goal to give customers all the online tools they need to make the car buying process quick and painless. In turn, you'll enjoy an increased digital conversion rate and more happy customers on your sales floor.