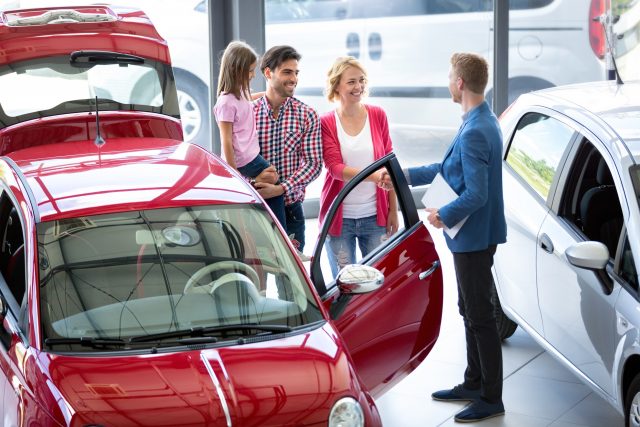 You might know the phrase, "People buy from those they know, like, and trust."  The test drive is an important part of the car buying process, but unfortunately it's often the point where customers begin to dislike and distrust you.  Let's discuss some easy and proven ways to minimize unpleasant feelings and build better relationships during the test drive appointment, increasing your opportunities to close more sales.
1. Emphasize a stress-free test drive
"People love to buy, but they hate to be sold." Most consumers want to test drive before buying, but they fear the possibility of getting stuck in a small car with an over-talkative sales guy who won't quit pushing the sale. It can be challenging for dealers to break that stereotype.
In your advertising messages, focus on language that emphasizes a stress-free test drive with absolutely no obligations. If your prospects truly feel that they won't be pressured, they'll feel much more comfortable holding a conversation and asking questions. Set your intentions straight right off the bat so customers can trust you.
2. Offer them a freebie
Who doesn't like free stuff? The word "free" has a powerful psychological impact on the brain. A free offer, like a gift card or a complimentary oil change with any test drive, will give the customer low expectations and a neutral perception of your dealership. "Hey, it's free. What's the worst that could happen?" They'll be more open to adopting a positive impression when they step inside your dealership.
It has been proven time and time again that advertising freebies can drive sales, so don't be afraid to give something away. But remember, when you offer up something for free, you need to follow through with your promise. If you try to persuade people with gimmicks and false promises, they will absolutely take their business elsewhere. Nothing drives potential customers away quicker than false advertising!
3. Give them an irresistible reason to buy
Car buyers are driven by deals. Discounts are a huge influencer when it comes to choosing a dealership to buy from. After the test drive, and once you've gauged that the customer is seriously interested, it's the appropriate time to close the sale. Can you give them $1000 off MSRP, or offer to make their first two payments? Customers hate haggling on price, so consider what you can do to close the sale with minimal frustration. A reasonable offer will make them much more likely to become a loyal customer who recommends your dealership to their friends and family.
Interested in more tips for improving your dealership test drive experience?